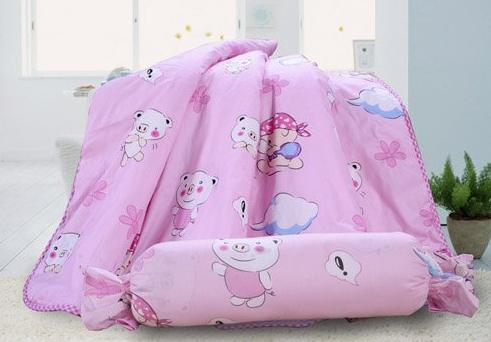 Over the years, the problems in the home textile industry have been hotly debated, and the most talked-about issue is the topic of children's home textiles.
On the one hand, the price of children's home textiles has remained high, but on the other hand, children's home textile products are mostly similar, lacking new ideas, allowing consumers to produce aesthetic fatigue.
In Xiaobian's opinion, if the children's home textile industry consistently produces similar products, then consumers will certainly not have the power to consume. In the long run, this will cause the entire industry to decline. Therefore, in order to seek new development in the children's home textile industry, reform and innovation will surely be carried out.
In today's life, only innovation is the fundamental way to gain benefits. In terms of children's home textiles, the best and most obvious aspect of innovation must be a pattern. Only the style of your family is bound to make consumers look at the front line. bright. Children's home textiles are mainly targeted at children, and in this age of informatization development, the impact of animation and entertainment is not small. Xiao Bian thinks that the home textile industry can start with this and even cooperate with the animation industry to produce the current hot cartoon character style products. , won everyone's immediate effect.
Xiao Bian believes that innovation is fundamental, so we can no longer go the same route and make our own style unique. The formation of a brand is a long-term solution.
Item detail descriptions:
Material: genuine Rabbit Fur in high quality
Color: any color according to Pantone card
Size: 39*39cm
MOQ: 50pcs per color
Usage: used to be made into garments, collars ornaments and more
OEM: we accept the OEM, that is, customize the fur products in any appearance, color, size as the customer wants
Sample: we can deliver the sample piece to let the customer check the appearance and quality efficiently via DHL, UPS, TNT international mail or any other express.
Physical distribution: we deliver the products via standard freight forward as soon as possible
Small order, OEM & customer designs are accepted.
Our produces are high-quality with exquisite workmanship.
This pillow, made with rabbit furs from Spain, offer a silkiness and softness touch. This pillow comes in its natural colors and is double-upholstered.
Fur decors provide a unique natural warm and cozy feeling, that only mother nature can provide.
Material:Real Rabbit Fur
pillow cover is the ultimate in comfort, attractive contemporary style, luxurious feel & look
Fits most standard size square pillows and cushions, perfect for couch pillows, throw pillows, bedding accent pillows, decorative pillows and more
NOTE: This item is only a pillow cover, it does not include a pillow or filler. COVER ONLY, front of pillow is display side with fur, back of pillow is Suede with zipper. Zip fastener allows easy access
Makes a lovely home design & bedroom gift for housewarming parties, bridal registry, new couples, and other occasions. Or treat yourself to the ultimate in comfort and luxury, the gorgeous feel and soft texture that only 100% Real Rabbit Fur can deliver! NOTE: This item is only a pillow cover, it does not include a pillow or filler.
Rabbit Fur Cushion,Rabbit Fur Rug,Rabbit Faux Fur Cushion,Real Rabbit Fur Cushion
QINGTONGXIA XIANGYUN FUR AND LETHER CO. LTD. , https://www.xiangyunhome.com